Heart Stone Vineyard
The Heart Stone Vineyard is located in the Paso Robles Adelaide AVA, at 7840 Vineyard Drive, just north of Peach Canyon Road. It is a 30 acre oak forest on a hill, with 8 acres planted to Rhone varietals. It was planted while owned by John and Mary Swanson, in 2000. They hired Justin Smith of Saxum winery to select the property, plant the vineyard, and farm it. He agreed on the condition he could take all the grapes. 2003 was the first vintage of Saxum Heart Stone Vineyard wine.
Bill & Debbie purchased Heart Stone Vineyard from the Swansons in 2011. Justin no longer farms the property, it is custom farmed for him to his specifications. All the grapes continue to go to
Saxum
. The high density blocks are planted on gentle South slopes of limestone and shale. With 8 different clones of Syrah, 5 of Grenache and 2 Mourvedre, Saxum aims to produce a Heart Stone wine that is both compelling and complex.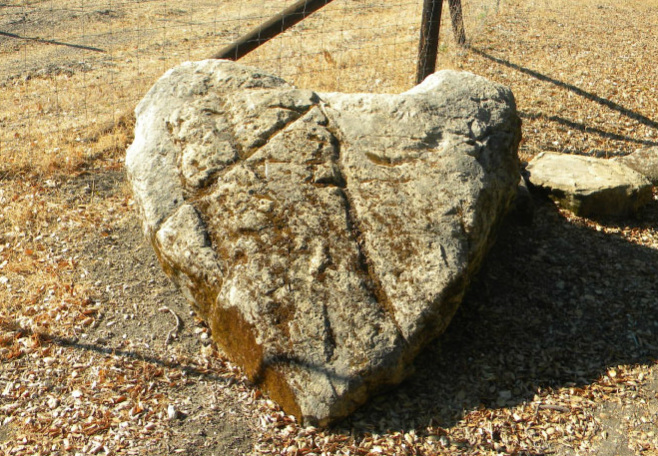 If a wine can show the best possible expression of where it came from and what season it was grown in, as well as please the senses, you have a great bottle. -Justin Smith

Justin says Heart Stone is where he experiments.

The latest additions to Heart Stone are small blocks of high density 3x4 planted on their own rootstock Durif and Touriga National, with a few rows of Viognier and Roussanne.